DONATION: BURT'S BEES BABY PRODUCTS, PHILLIPS SIPPY CUPS, AND WALMART BEDDING
LIVES IMPACTED: 300+
Dedicated Believers Ministry is a multicultural, nondenominational church in Flint, Michigan that spreads the gospel of Jesus Christ. We are dedicated to God, family, and serving the community. Many local families are still negatively affected by lead and other contaminants in our water system after the 2014 Flint water crisis. Many of these families are raising young children and babies. They are not only in need of basic products for their children but also in need of encouragement during this extraordinary life experience as well.
Together with Good360, Dedicated Believers Ministries distributed necessary products to over 200 families and their children as well as hundreds of individuals. Some of the products distributed included Burt's Bees baby lotions and diaper creams, Philips sippy cups, and Walmart sheets and pillow cases. Due to loss of jobs, a declining socioeconomic status, and limited fixed incomes these families do not have access to the basic resources that they need in life. That's why donations like these are so important!
The event we held was called "Blessing Babies in the Community." Our ministry felt the most blessed out of all to help touch the lives of many struggling families and their children in Flint, MI and Genesee County. These donations were happily received by many young mothers, families, and the community at large. Those who received these donations experienced a boost in self-esteem and encouragement to persevere knowing that someone out there cared about them. They were so appreciative of this grand giveaway!
One young lady (pictured above) wrote to us and said that she was touched after hearing about this event. She couldn't believe that total strangers would host an event like this, encouraging young families with newborns and expectant mothers to keep on keeping on during difficult times. She attended the event and shed tears of joy seeing the various baby items bundled in a gift basket along with the unexpected bed sheets and pillow cases that she could take home. Thank you to all the donors and Good360 for blessing our community!
Website: www.dedicatedbelievers.org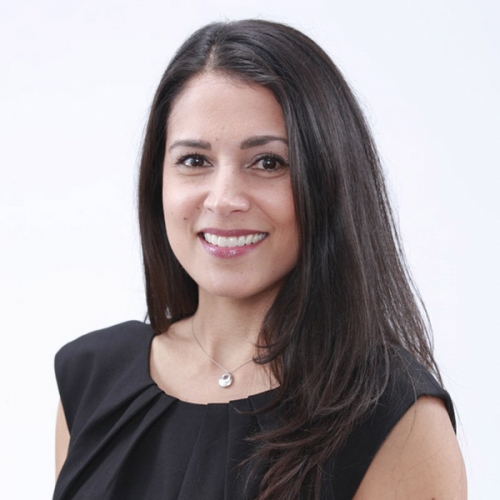 Shari Rudolph is Chief Marketing Officer of Good360 and is an accomplished retail, digital commerce and media executive with a strong track record of building audience, revenue and brands. Shari's previous experience includes management consulting as well as various executive and leadership roles at both start-ups and large media and retail e-commerce companies in Southern California, New York and Silicon Valley. She is also an adjunct professor teaching classes in marketing, advertising and entrepreneurial studies and she earned her MBA from The Anderson Graduate School of Management at UCLA.